About Us
Quality, Consistency, Safety
Having a reliable PPE partner is critical in today's world. We understand our customers are on the front lines protecting us, keeping us healthy and creating products that drive our economy forward. We work just as hard as you do to ensure that when you wear our products, you are guaranteed safe and durable protection.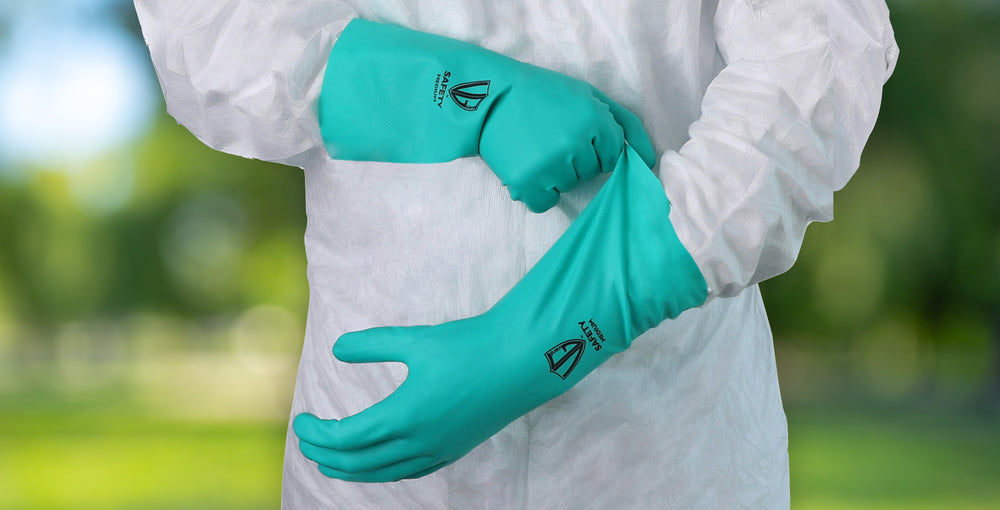 Vanguard Safety is one of the fastest growing PPE manufacturers in the United States. Our product assortment arms customers with complete product solutions to meet their needs. Our team has been serving customers for over 30 years and has a trusted reputation as leaders in our space. We provide customers with excellent service, fast shipping and personalized solutions to help grow their business. Here at Vanguard Safety, we are passionate about operational excellence and everything we do is thoughtfully executed with our customers in mind. We pride ourselves on using high quality materials in our products to provide customers with hand and body protection they can depend on.
Vanguard Safety Mission
Our Mission
Vanguard Safety is a leading PPE manufacturer that uses our extensive expertise to engineer quality products at an outstanding value. We provide trusted, customized solutions that help our customers meet their needs and grow their business.
Our Vision
Become the market leader for trusted product solutions. Build long-lasting value for our customers and employees with a culture based on humility, integrity and expertise.
Our Origin Story
After suffering a personal tragedy, our founder, SK, started Vanguard Safety in 2018 with the mantra "life is short, follow your dreams." Since then, we have continued that legacy of not only creating an internal company culture of family and inclusion, but of making products and services that keep our customers safe and help them also pursue their passions.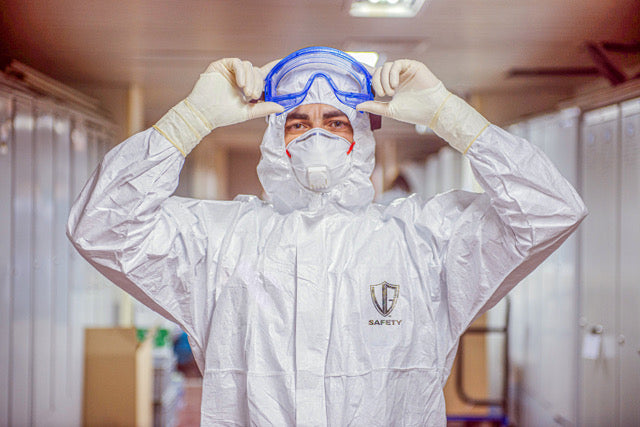 Our Reach
We have distribution centers in Cleveland, OH, Edison, NJ and Los Angeles, CA. Additional locations in Dallas, TX and Savannah, GA are set to open in the coming months.
Cleveland, OH
5300 Tradex Pkwy
Cleveland, OH 44102
Edison, NJ
45 Saw Mill Pond Rd.
Edison, NJ 08817
Los Angeles, CA
131 West Perry St.
Perris, CA 92571
Corporate Headquarters
410 Peachtree Pkwy
Suite 4245
Cumming, GA 30041
Why Choose Us

Quality You Can Trust
Our disposable gloves meet 1.5 AQL or higher. All of our manufacturing facilities are ISO 9001 certified, and meet industry standards including ASTM, CE & FFDCA.

Fast Shipping
Our extensive domestic warehouse network provides quick service which exceeds industry standards.

Service that Helps You Win
Offering a personal touch including a comprehensive national sales rep footprint and an individual account manager dedicated to every customer.

Manufacturing Scrutiny
On the ground quality assurance with global factories.

Robust Supply Chain
Tailored safety stock and demand planning to keep your inventory levels high.

Personalized Solutions
Full-service support including on demand product training and gap fill analysis to help you grow your business.
Corporate Headquarters
Cumming, GA
Warehouse and Sample Center
Cleveland, OH
Distribution Center
Edison, NJ
Distribution Center
Los Angeles
Manufacturer support and QA
Beijing
Safety & PPE Products
Tailored, high-quality VGuard®branded products for every industry sector.
Contact Us
1-866-848-2736
Or please fill out our short form and a member of our team will be in touch.